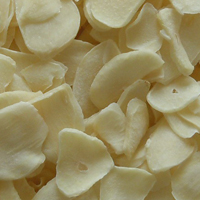 Dehydrated garlic flakes are one of main seasonings in instant noodles, one necessary food in daily life. The dehydrated garlic flakes or chips has played a vital role in food throughout the history.

The organic dehydrated garlic powder is well received in recipes. It is said that it is beneficial to human body immunity building and keeping. You can put the dehydrated garlic powder in your daily food.

Dehydrated garlic granules are part of our wide selection. The sizes of dehydrated garlic are smaller than garlic flakes but larger than garlic power. The dehydrated garlic benefits are obvious, especially in garlic soup,
Copy Right © Anyang General Foods Co., Ltd.