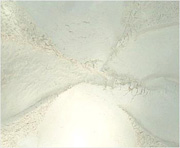 Specifications:
Size: 100/120;
Moisture: 6.0% max;
Sulfur dioxide: <50 ppm;
Inner packing: 2 x12.5 kg/alumium foil bag;
Outer packing: 25 kg/carton;
When come to storing dehydrated garlic powder, containers should be kept tightly sealed and away from high temperatures. Optimum storage conditions are 28% to 32% humidity and 65°F. With proper storage conditions, dehydrated garlic powder can have a shelf life of up to two to three years.