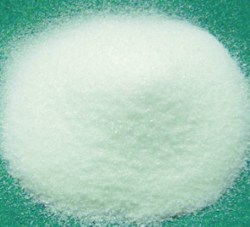 Sodium Citrate
Molecular Formula:
Na3C6H5O7• 2H2O
Molecular Weight: 294.10
CAS No.: 6132-04-3
Product Characters: This product consists of colorless crystals or white crystalline powder,odorless,with a saline taste;It will loss crystal water at 150℃;with slight deliquescence in the wet air,with slightly weathered in the hot air,soluble in water,insoluble in ethanol.
Executive Standards: BP/USP/FCC/E330/E331/GB
Packaging: 25kg net composite paper-plastic bags or 3-ply kraft paper bags with PE liner,500kg or 1000kg net pp woven jumbo bags
Storage: Kept in a light-proof,well-closed,dry and cool place,to avoid mixed storage with toxic,odor,and non-ferrous powders.
Main Usage: Sodium citrate is used as flavors,stabilizing agent,buffering agent,chelating agent,nutritional supplement of buttermilk,emulsifying agent and flavoring agent in food and beverage industry;it can be used as anti-blood clotting,apophlegmatisant and diuretics in phamaceutical industry;it can replace sodium tripolyphosphate as a non-toxic detergent additives in detergent industry;it can also be used in brewing,injection,photography drugs and electroplating etc.
Specification:
Item
Standard
Content, %
99.0-101.0
Clarity and color of solution
20% Water solution clarity
Humidity, %
11.0-13.0
Sulphate, ppm
≤150
Chloride, ppm
≤50
Oxalate, ppm
≤300
Calcium, ppm
≤200
Heavy metal, ppm
≤10
Iron, ppm
≤50
Bacterial endotoxin, IU/mg
≤0.5
Arsenic, ppm
≤1
Mercury, ppm
≤1
Lead, ppm
≤1