Dried pear halves without peel are one of the most popular dried fruits in this company. Pears contain pectin, a soluble fiber that helps control cholesterol levels, and cellulose, an insoluble fiber that promotes normal bowel function.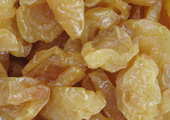 Two other varieties of dried pear halves we offer are Shandong and Yali, and both them are wonderful to make dessert.There are many benefits to buy dried pear halves online.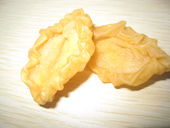 Dried pear halves without sugar are the new product launched by this company, which is a leading company in dried fruits. The sugar free pear halves are ideal choice for diet and people who want to lose weight.
Copy Right © Anyang General Foods Co., Ltd.