Colorful Bulk Dried Fruits for Your Healthy Lifestyle
If you keep an eye on China, you will find that people across China are under a panic about the new flu H7N9. Across China, six municipalities and provinces have reported human infections of the new H7N9 strain of bird flu. But experts say, there is no cause for panic and the virus is under control. Keeping away from chicken and pigeon is strongly recommended by doctors and experts, so how to live in a healthy and natural way is a big concern for many.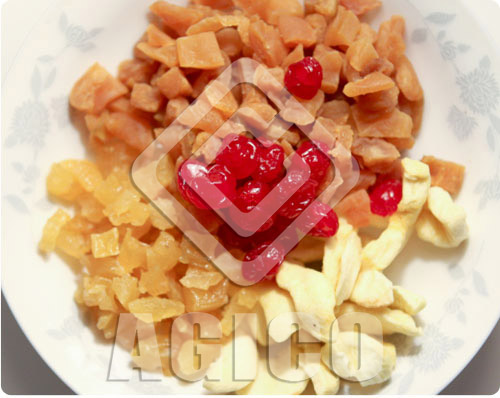 Bulk dried fruits manufactured by AGICO provided all nutrition and vitamins you needs. A research has indicated that human body needs all nutrition just like rainbow possesses seven colors. Taking red for instance, we have dried cherries and dried strawberries; dried kiwi and raisins in green and dried pear and apple ring in yellow.
Contact us if you are interested in bulk dried fruits.

Copy Right © Anyang General Foods Co., Ltd.