Apple Rings Bulk in China
AGICO is engaged in apple rings bulk exported, and has won high reputation from all over the world. There are five apple rings in this company, whether you are finding apple rings with core, peel or not, we can meet you different demands. What's more, if you have any special requirement about the bulk apple rings, such as apple rings without sugar added, or sulfur dioxide free apple rings in bulk, we will try our best to meet your requirements.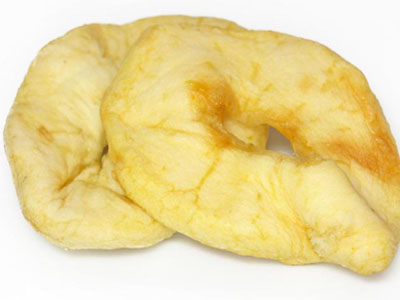 No matter as ingredients of dishes and soups, apple rings are excellent raw materials. Thanks to good taste and rich nutrition, apple rings play a more and more important role in our lives. It is said that, due to the wide use of pesticides, there are more harmful on the peel and flesh. So the apple rings without peel and core is a better choice for you and your family, if you buy apple rings in bulk, there will be a discount for you!