Apple Ring Sugared for Your Afternoon Tea Time
Have you ever tried the sugared dried apple rings? They are very delicious, especially the sugared ones, and some people call it candied apple rings. There are many articles and videos on how to make sugared apple ring at home, while actually for most of the young people, time is the only thing that they don't have, so buying the sugared apple rings on line might be one great idea for them nowadays. It is very convenient for people to buy dried fruits on the internet. Turn on your computers or pick up your cell phones and only few minutes needed.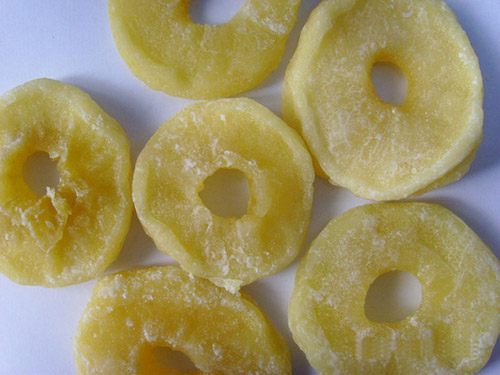 For the white collars who stay in the offices all day, the afternoon tea time might not be very long (15~30 minutes), but it is a very important part of whole working day. It is the refreshing time for them, and then can have a cup of coffee or tea, some snack foods with light music. The sugared apple ring might give you some different feelings. The bright yellow color, the crisp and sweet taste, it can go with any kind of drinks. All it brings you is the freshness of the fruit flavor.
AGICO is your no.1 dried apple ring sugared supplier, come to us and we can make your life taste better!