Nice Season to Make Best Dried Pears
In the golden September in China, it is the harvest season for pear suppliers, and it is also good time to make dried pears. We have built cooperation with fresh pear suppliers in order to get the best original materials to make dried fruits. Pears are picked unripe and left to ripe in a cool, dry, dark place like a basement or garage. If you wait for them to ripen on the tree, you probably won't harvest many - they'll rot and be attacked by bugs and birds.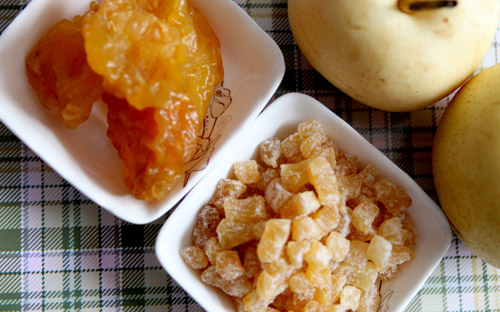 How to tell if the pears are ripe is a quite important part for dried pear manufacturer, which decides the products quality and tastes---the fatal factors for dried pears sales volume. The fruit can be ripened on the tree, but for better quality, they are best picked early and allowed to ripen indoors. Pears have a characteristically gritty texture caused by cells in the meat called stone cells. Unlike European pears should be allowed to ripen on the tree, the Asian pears are ready for harvest when they taste good---crisp and crunchy.
If you are interested in dried pears, at present, it is a wonderful time for you having a trip in China to taste the fresh pears and dried pears.