High Quality and Natural Peach Halves for Sale
Besides canned fruit, dry fruit is another good option for people to enjoy the fruit out of the season. Dried peach halve has been found in the ancient Chinese medicine books long times ago for its special medical effect. Dried peach halves shall not be eaten at large quantity just like other foods. In the eastern culture, the peach are considered to have the magic of good luck and preventing the bad thing from happening, and the Chinese character peach sounds like tao, which is the same pronunciation of Chinese character-escape.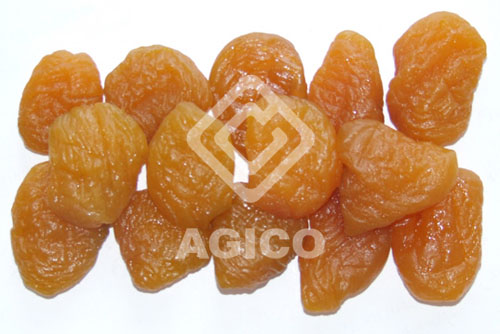 Different from other dried peach products, in order to preserve nutrition as much as possible, we split peaches into two. According to scientific analysis, there is no nutrition and vitamin loss during peach halves drying process unless right technology adopted.
AGICO now put the fresh made natural dried peach halves for sale. Buy some peaches halves for your family to wish for the good luck of 2013 for your loved ones.