Healthy Dried Fruits for Mothers Day
As the mother's day is coming, are you still wondering what present for your mom? Besides the carnation, the symbol of Mother's Day, do you have a special gift for your mother? How about the healthy dried fruits? They are natural good for your mother's body and nutrition.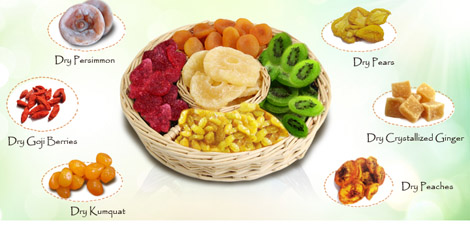 It is more and more to see that people choose dried fruits as Mother's Day gifts. There are various dried fruits in AGICO, which means you have more choices, and we also provide the mix dried fruits. We are a leading dried fruits supplier in China and export dried fruits to the USA, Europe, Australia, Spain, Mexico and Africa. The dried fruits guarantee you can have healthy and natural dried fruits whole year. The dried fruits are also used in recipes, with them, mothers have more choices to cook food.
Healthy dried fruits are ideal and excellent snacks for elders and all ages. If people who cannot take too much sugars, there is some dried fruits without sugars. If you want some natural, there are unsulfured dried fruits to meet your demands.
If you are interested in dried fruits, please contact us.