Dried Strawberries in Bulk for Sale before the New Year
With the New Year is approaching, fruit basket has been a new trend as present option for people now. The colorful fruits make a great decoration of the houses and it rouses the appetite of people. On the contrary, strawberry with the beautiful outlook is not usually seen in the fruits baskets, not because people don't love it, but for it can be easily damaged by the press from other fruits, and that is also the reason for the price rise in the fruit market during the bad weather days.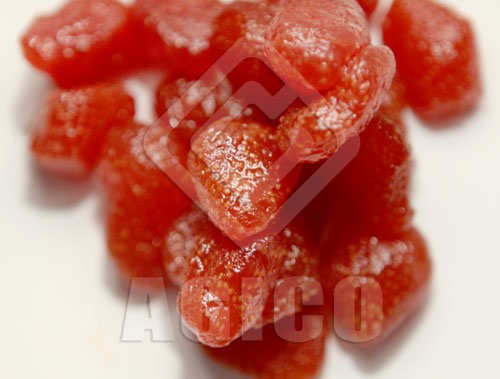 Keep them fresh and complete during the transportation and storage is going to cost a lot. Sometimes, people would want to keep the basket for several days before enjoying them. Dried strawberries could be the perfect replacement for the fresh ones as for the colors and the tastes are almost the same. Actually you would have a series of dried strawberries with different colors to make various matches for your fruits basket, which goes perfectly with the dried fruits basket if you like. Dried strawberries in bulk are for sale before the New Year. If you are interested, call AGICO now!
Copy Right © Anyang General Foods Co., Ltd.