Dried Fruits for National Holiday Travelling
Dried fruits are a good choice for travelling, especially for long vacation, like national holiday in China, which lasts for 8 days in 2012. My colleagues and I have been planning for a long time to enjoy this scarce vacation. Famous scenic spots are not our destination where are always flooded people. Clean, silent and green places are our dreams with fresh air. However, those places are far away from supermarkets, shopping mall and restaurants, so food is a big concern for us. Dried fruits can be kept for a long time and contain rich nutrition, which are well received among travelers.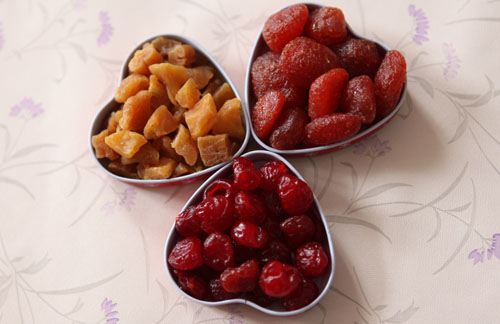 Dried fruits are easy to carry and store. Unlike fresh fruits go bad, you can enjoy them anytime you want. If you are planning to travelling, dried fruits are strongly recommended for you.
Copy Right © Anyang General Foods Co., Ltd.