Dried Fruits Manufacturer Celebrates Womens Day
Although women's day is not a national and statutory holiday, all ladies in this dried fruits manufacturer still enjoy paid half-day rest. How to spend the women's day meaningful and special is a big concern for us, because we want to express our corporate culture at the same time. Dried fruits plays a big role in our living and working part, so fruits platters competition come to our mind in the first place.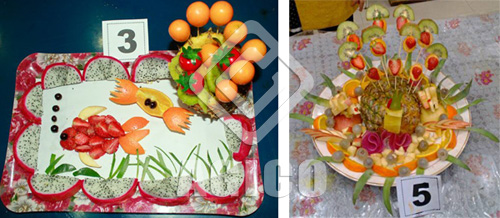 More than 100 ladies are divided in nine groups. Given the same quantity dried and fresh fruits, the key point is the cutting and creativity. Here are the best two in this competition.
If you are interested in dried fruits, please contact us.
Copy Right © Anyang General Foods Co., Ltd.