Chinese Gooseberry Or Kiwi Fruit
As we all know that Chinese gooseberry and kiwi fruits mean the same fruits, however few people know relationship between the two, even fruits experts. Until now, the 20th Century Words has given a clear explanation about Chinese gooseberry and kiwi fruit.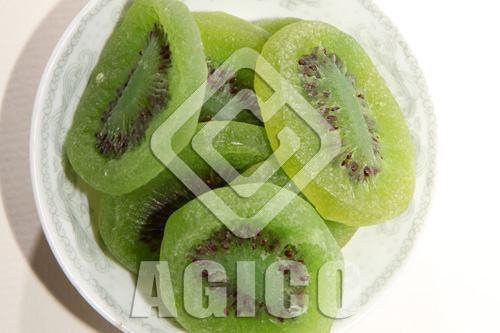 Chinese gooseberry n. (1922) the fruits of the vine Actinia chinesis, later better known as the kiwi fruit (1966). China was its original home.
Kiwi fruit n. (1966) the oval edible fruit of climbing plant ... its original name was Chinese gooseberry, but when New Zealand growers tried to export it to the US in the 1960s this was found not to be acceptable for political reasons, so a new name, appropriate to one of New Zealand's most high-profile products, was chosen.
From the above, I do believe all of you have got a clear idea about Chinese gooseberry and kiwi fruits. As a Chinese dried kiwi manufacturer, quality and taste are guaranteed to the world. If you are interested in dried kiwi, please contact us.