Buy Dried Crystallized Ginger from China Online
If you are looking for a healthy and natural snack, you will not miss dried crystallized ginger. As a quick snack, dried crystallized ginger is excellent for you busy life style. It is also recommended for you as an ingredient of cooking whether at lunch or when you are preparing meals for your friends and family. The dried crystallized ginger is the root part that has been dried and preserved nothing than sugar coating.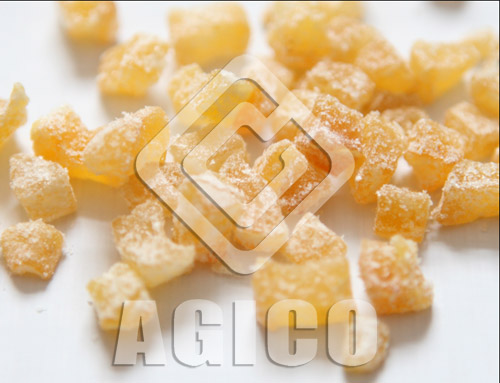 Purchasing moist and chewy dried crystallized ginger from China online has swept the whole world and become new trend. The recommended serving for dried crystallized ginger is 30g. This will give you 150 calories, zero saturated fats as well as normal fats, and around 25mg of sodium. Buy them from AGICO, and no one else.
Copy Right © Anyang General Foods Co., Ltd.