Buy Broad Beans for Your Home Cooking
It is an essential for people to know the characteristics of a food before the cooking. Broad bean can be classified by the sizes and the skin colors. The bigger ones has higher nutritional value and is used, and the small sized ones are usually used as the green manure for the fields. The skin colors can be either one of green, white and red. So what kind of people is not suitable to eat broad bean and how to protect the nutrition matter in the cooking process?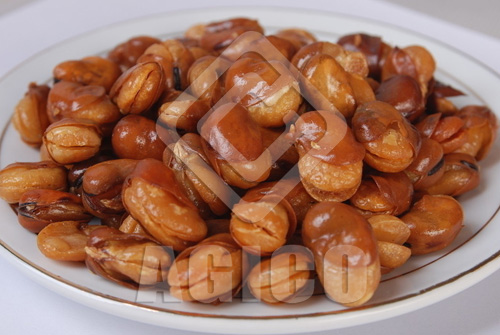 You can cook broad beans in many different ways, boil, fry, roast, and soak it and remove the skin for soup or dishes. Make delicious broad bean sprout. The broad bean can be milled into powder for dessert and cakes. It is the raw material for canned food, soy sauce, bean sauce, chili sauce and snack foods with different flavors. The broad bean is not eatable when it is raw, and it has to be cooked before eaten.
Special notice: the skin can be removed easily in this way: put the broad bean into a container and add some soda, then the hot boiled water, seal the container for a couple of minute.
If you want to buy the broad bean without skin, contact AGICO now!