Bulk Dried Fruits Exporter Tops Ten in Anyang
Good news for all of you that Anyang General International Company Limited, or AGICO for short, has won the Top Ten Exporters in Anyang. As a bulk dried fruits exporter in Anyang, it is difficult and hard to get this honor. It is great confirmation and admiration to a bulk dried fruits exporter. It is not easy to win customers' trust when the food problems are so common. We are a bulk dried fruits wholesale, and with more than 20 years experience and improvement, we have built long term cooperation with many companies in different countries.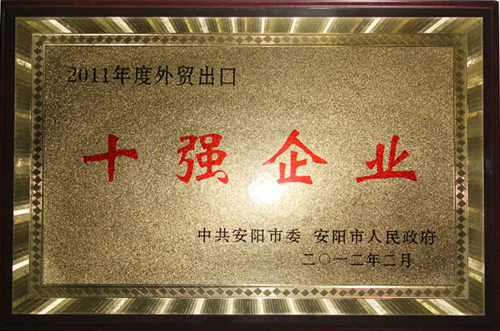 This reward is issued by Anyang Municipal Government and CPC Anyang Municipal Committee. Nearly all companies in Anyang wanted to win this award, and in 2011 we were the only one dried fruits exporter at the top ten.
We sell bulk dried fruits online, if you are interested in our products, please contact us.