AGICO Attends the Luncheon for Chinese and Thai Entrepreneurs
On April 18, 2012, Vice Premier Wang Qishan and Thai Prime Minister Yingluck Shinawatra jointly attended and addressed the luncheon for Chinese and Thai entrepreneurs in Beijing. It is AGICO's honor and privilege to attend it, which indicates AGICO international market turnover and improvement. China Central Televission,or CCTV for short, reported the luncheon vigorously.
Wang said that the two countries enjoy profound traditional friendship and Chinese and Thais are brothers. In recent years, the two countries have maintained frequent and close high-level exchanges and the cooperation in various fields has yielded fruitful results. China is Thailand's largest export market and second largest source of investment. Thailand is China's second largest trading partner among ASEAN countries. China has become Thailand's second largest tourist source country. The bilateral currency swap line reached 70 billion yuan. The scale of cross-border trade settled in local currencies continues to expand. These results have brought tangible benefits to both peoples.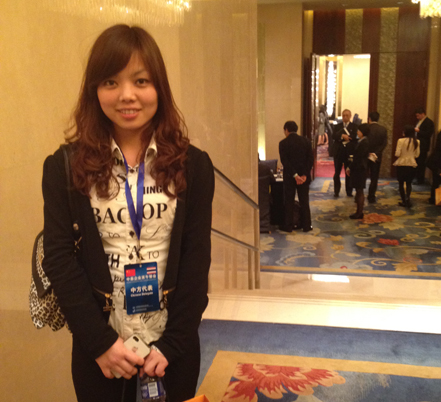 Yingluck Shinawatra said that China's economy is growing fast. China enjoys political stability and huge development potentials. China is Thailand's most important trading partners. Under the framework of China-ASEAN Comprehensive Economic Cooperation Framework Agreement, the zero-tariff measures have greatly facilitated bilateral trade. She added that during her visit, the two sides have set a higher target for the further development of trade and economic relations: 20% annual growth in trade, 10% growth in investment, and 20% increase in the number of tourists in the coming five years. Thailand's economic fundamentals and financial environment are strong. Thailand's investment policies are favorable. Thailand enjoys an outstanding geographical advantage of being at the center of the ASEAN. Thailand is also taking vigorous measures to improve water conservancy and other infrastructure. Therefore, Thailand has confidence to achieve the goal set for the bilateral economic and trade cooperation. The Thai government sincerely welcomes Chinese investment, whether it comes from state-owned enterprises or private enterprises, government or private sector.
Before attending the luncheon, we had a short meeting with high-rise in order to find opportunities from it. There were around 900 people from the governments and business communities of the two countries.