What Vegetables Can Be Dehydrated
With the approaching of Spring Festival, do you have a plan for what are you and your family going to have? Winter is a slack season of fresh vegetables, and dehydrated vegetables are the first come into my mind. The common dehydrated vegetables are spinach, onion, garlic, mushroom, carrot, turnip, chili, shallot, eggplant, beans, potato, etc. not all vegetables can be dehydrated, such as cucumber and tomatoes, which will loss most nutrition. With various dehydrated vegetables, you suppose to prepare a wonderful dinner for your family members.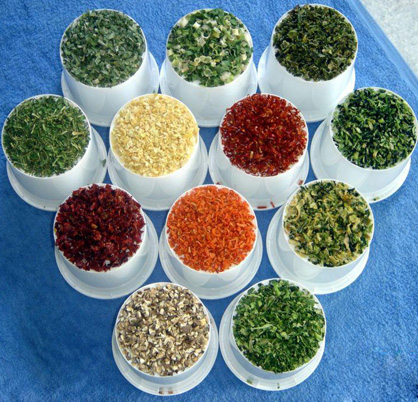 Dehydrated techniques have come a long way in recent years. It is said that the old dehydrated technology left as much as 30% moisture in the dehydrated products. Thanks to the advanced techniques, the moisture level of dehydrated vegetables has been reduced to 4% and storage life has been increased to at least one year.