Tomato Most Popular Fruit in the World
It is said that the tomato is the world's most popular fruit. May be you disagree on it. Statistics have shown that more than 60 million tons of tomatoes are produced per year, 16 million tons more than the second most popular fruit, the banana. Apples are the third most popular (36 million tons), then oranges (34 million tons) and watermelons (22 million tons).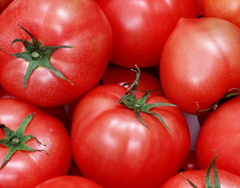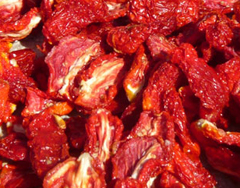 Tomatoes are rich in vitamins A and C and fiber, and are cholesterol free. An average size tomato boasts only 35 calories. Furthermore, new medical research suggests that the consumption of lycopene - the stuff that makes tomatoes red - may prevent cancer and it also has special effect to lady. Dried tomato seems an ideal replacement of fresh tomatoes, especially in winter and spring, the slack seasons of tomatoes.
Dried tomatoes are perfect ingredients to of soups and dishes. What's more, you do not have to pay more to get the dried tomatoes. We all know that fresh tomatoes are expensive in winter and spring, and people are reluctant to buy them at higher price. With dried tomatoes, it is possible for you to enjoy their nutrition and benefits, which are easily absorbed by all age.