The Nutritional Values in Dehydrated Carrots
Carrot is a healthy vegetable which is vastly used in many dishes in China. It has another name-little ginseng for its rich nutrition. In northern China, carrots are one of the main vegetables harvested in winter time. As a Chinese old saying goes - the vegetables in season supply the nutrition you need. Dehydrating the vegetables and fruits for storage is not something new, however many people would have doubts that a part of the nutritional matter could be destroyed in the dehydrating process.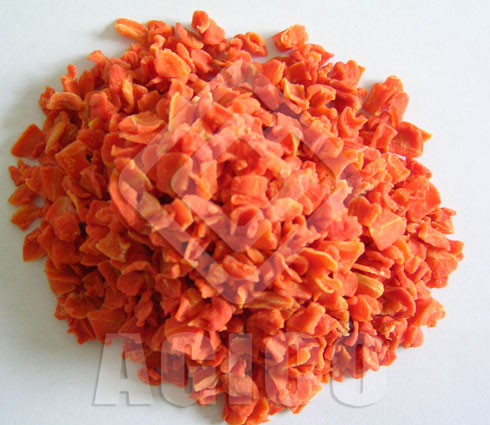 There are 2 different ways of removing the water content in carrot, one is dried by the heated dry air-air drying, and the other is freeze-drying method. If you have checked the prices of vegetable products of different dehydrating method, you would know that the freeze dried carrots have higher nutritional value left compared with the wind dried carrots for the higher price, the price could be 10 times more sometimes.
Dehydrated carrots is one great vegetable products for home cooking, it is a perfect ingredient in making soups, some over weighted people even choose it as the diet food, if you want to know more information of dehydrated carrot produced by AGICO, send us a message or contact us now!