Roasted Peanuts in Shell for Spring Festival
Roasted peanuts in shell, sunflower seeds, candies and various cookies are necessary in Chinese Spring Festival. Seven days later is the most important festival-Spring Festival, and I went shopping with mom in a supermarket. Supermarket is the place where you can fell that Spring Festival is coming and is flooded with people. You have to stand in a long line at the counter. It is inevitable that roasted peanuts in shell are favorite by almost everyone.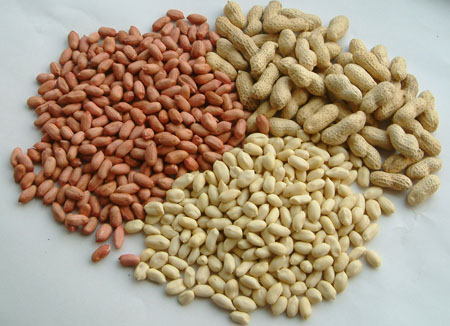 Roasted peanuts in shell for Spring Festival have special meaning in Chinese culture. If a new couple receives roasted peanuts, it means they are going to have baby soon. If patients get roasted peanuts, it stands for they will recover soon. Not only roasted peanuts tastes well, but also possess rich nutrition. You cannot miss it, especially during the Spring Festival.
Copy Right © Anyang General Foods Co., Ltd.