Peeled Broad Beans Nutrition Facts and Usages
Broad bean is also known as horse bean or fava bean, and it contains 30% of protein (a little less than soybean). The vitamin content in broad beans is higher than rice and grain, 1.5% of oil (88.6% unsaturated fatty acids), and that is one reason why they can be used as staple food and non-staple food and suitable in many dishes.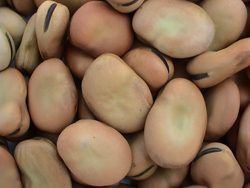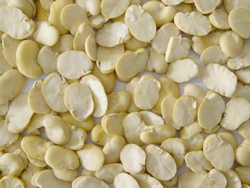 Some peeled broad beans are rich in starch and large amounts of oil and they are the perfect material for making bean paste and sauce. In the Chinese medicine theory, broad bean, the leaf and root of it, all can be used as traditional Chinese medicines: it is able to strengthen the digest system and adjust the body's inner environment.
In the food processing industry, broad beans can be made into many snack foods with different flavors. It's one of the best choices in a long boring journey or in a cinema. Some people love the feeling and sound of the fried beans chewing in the mouth, not to mention the strong taste it brings, but as it supplies a lot of energy. However, you should control it within a reasonable amount if you are on a diet or don't want to get over weighted. AGICO group supplies high quality peeled broad beans to worldwide wholesalers and distributors, if you are interested, please contact us for more information in detail.