How to Make Roasted Pumpkin Seeds Kernels at Home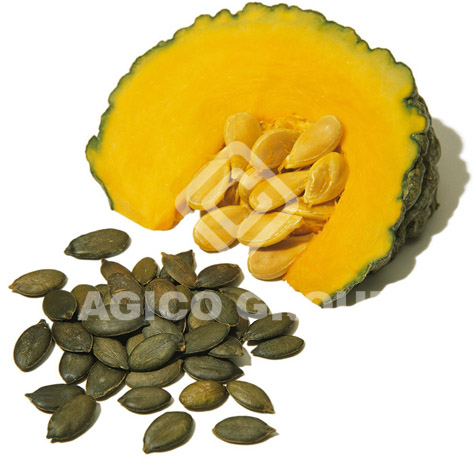 Pumpkin seed kernel contains many nutritional matters like amino acids, unsaturated fatty acids, vitamins and carotenoids, etc. It can help the body to discharge the kidney stone, the active ingredient and zinc, which have the health care function of prostate. The phosphorus it contains is also helpful for protecting prostate. In general, pumpkin seeds kernels are a very good food for male. Usually you can find roasted pumpkin seeds kernels in dried fruits and nuts shops, but pumpkin is one common vegetable, and you can get a lot of pumpkin seed out of one pumpkin, other than throw the pumpkin seed away. Cooking them for your family is one good choice. Do you know how to make roasted pumpkin seeds kernels at home? If not, you can follow the tips listed below:
Prepare one clean and dry dish plate.
Put the raw pumpkin seeds into the plate, add some salt , stir them evenly.
Cover the plate with another plate or a lid to prevent the pumpkin seeds jumping away of the plate during the roasting.
The last step: set the time-1.5 minute would be alright, after the pumpkin seeds are ready, take out the plate and enjoy the freshly made roasted pumpkin seed while it is hot.
Copy Right © Anyang General Foods Co., Ltd.