Buckwheat Noodles and Buckwheat Flour
Buckwheat is one of the main grains and native to China. Buckwheat was introduced into Japan from China through North Korea. At present, the buckwheat and buckwheat noodles are still very popular in Japan for its rich nutrition and special healthy ingredients. Buckwheat noodles are regarded as one of the healthy staple foods in Japan.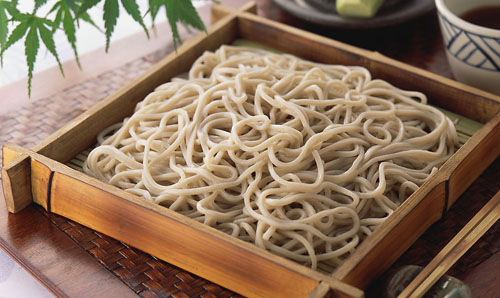 The main nutrition in buckwheat is protein, Vitamin B, mineral nutrients and vegetable fiber. Recently research shows that regular consumption of buckwheat is unlikely to cause obesity. In addition, the dietary fiber contained in the buckwheat is eight times than wheat flour and millets, with a good role in the prevention of constipation and obesity.
The best buckwheat noodles are made of 70% buckwheat flour and 30% wheat flour. It is easy to make buckwheat noodles, just like other noodles. You can make the vegetables according to your favor, such as, mushroom, carrots, onion and tofu.
There are hulled buckwheat, whole buckwheat and roasted buckwheat in this company. I believe that they can meet your various demands to buckwheat noodles and buckwheat flour.