We are one of the leading Chinese processors and exporters of cumin seeds. It is said that the cumin seeds are the second most popular spices in the world after black pepper. Cumin seeds are used as a spice for their distinctive aroma, popular in many countries.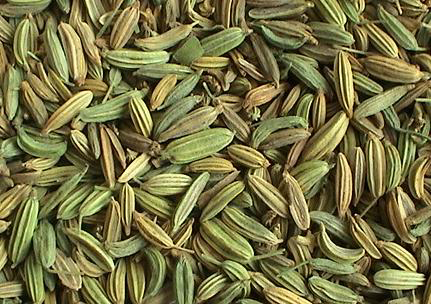 Specifications:
Fresh, clean, without mold, and dry
Unique aroma and flavor
Moisture: 13% max
Admixture: 1% max
Packing: in 25 kg polypropylene woven bags
Quantity: about 25 Mt per 40'FCL
Nutrients in Cumin Seeds
Cumin seed is a low calorie spice with only about seven calories per teaspoon. Cumin seed is also a source of minerals according to the USDA nutrient database. A teaspoon of cumin seed contains about seven percent of the daily iron requirement and about three percent of the daily manganese requirement. The graph at right displays the mineral content for 100 grams which is about a dozen teaspoons. You will not consume anywhere near that quantity of cumin seed. Because of the small quantities we tend to eat, cumin seed is not likely to contribute in a strong way to our nutrition. Even so, cumin seed can add small amounts of iron, calcium, magnesium, and potassium to your diet, chipping away at any iron deficiency you might have.
Cumin seed also provides a bit of B vitamins, particularly thiamin, niacin, vitamin B-6, and riboflavin. (See the graph below). B vitamins support a healthy brain and help maintain your energy. One of the best sources of B vitamins include beef which goes well with cumin seed seasoning, a great B-vitamin combination.
Cumin seed also has a small amount of vitamins A, C, E, and K.
Cumin Seed in Cooking
Where would we be without cumin? It is a core seasoning in Mexican food as well as Indian, Caribbean, North African, Southeast Asian and Middle Eastern. This means not many cuisines are left out of the cumin seed loop. In most of the ethnic dishes the cumin has been toasted and ground to a powder leaving no visual footprint. Even the flavor is background, subtle, but try a curry powder or chili powder without cumin and you will understand the power of this humble seasoning.
For the maximum flavor from your cumin seed, toast it just before use or at the beginning of assembling a dish. In India cumin is often fried in the oil in the first stage of putting a dish together. The flavor of the cumin is matured and somewhat released into the oil for an experience to be gotten in no other way. A good Mexican cook would not dream of buying cumin powder. No way! You buy cumin seed, toast and grind with a mortar and pestle, known as a molcajete as you need it. Granted, this process requires a little more effort of you in the kitchen, but the results are way worth it.