Dried champignon slices are sound materials to make soup. The dried champignon slices are rare and necessary ingredients in wedding banquet and family reunion dinner. Their beautiful shape and delicious taste make dried champignon slices popular both in domestic and foreign.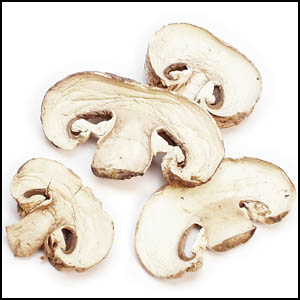 Specifications:

Color: White;
Shape: Sliced;
Packing: 3kg/bag;
Packing material: polypropylene bag within a carton;
Moisture: 8% max;
Quantity: 2.3 Mt/20'FCL.