The sizes of diced dehydrated carrots are larger than carrots flakes. The crisp and sweet taste is preferred by children, who are always particular about food. There are lots of chiildren and event adults do not like the fresh carrots, but I do think they should try the dehydrated carrots.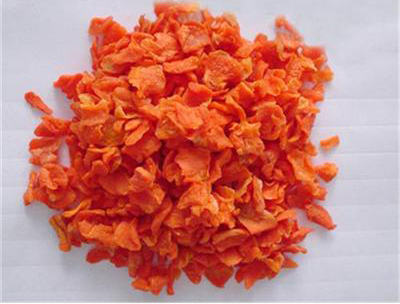 Specifications:
Size: 5*5 mm;
Moisture: 8% max;
SO2: 30ppm max;
Sugar: 2% or 8% max;
Quantity: About 24 Mt/40'FCL.