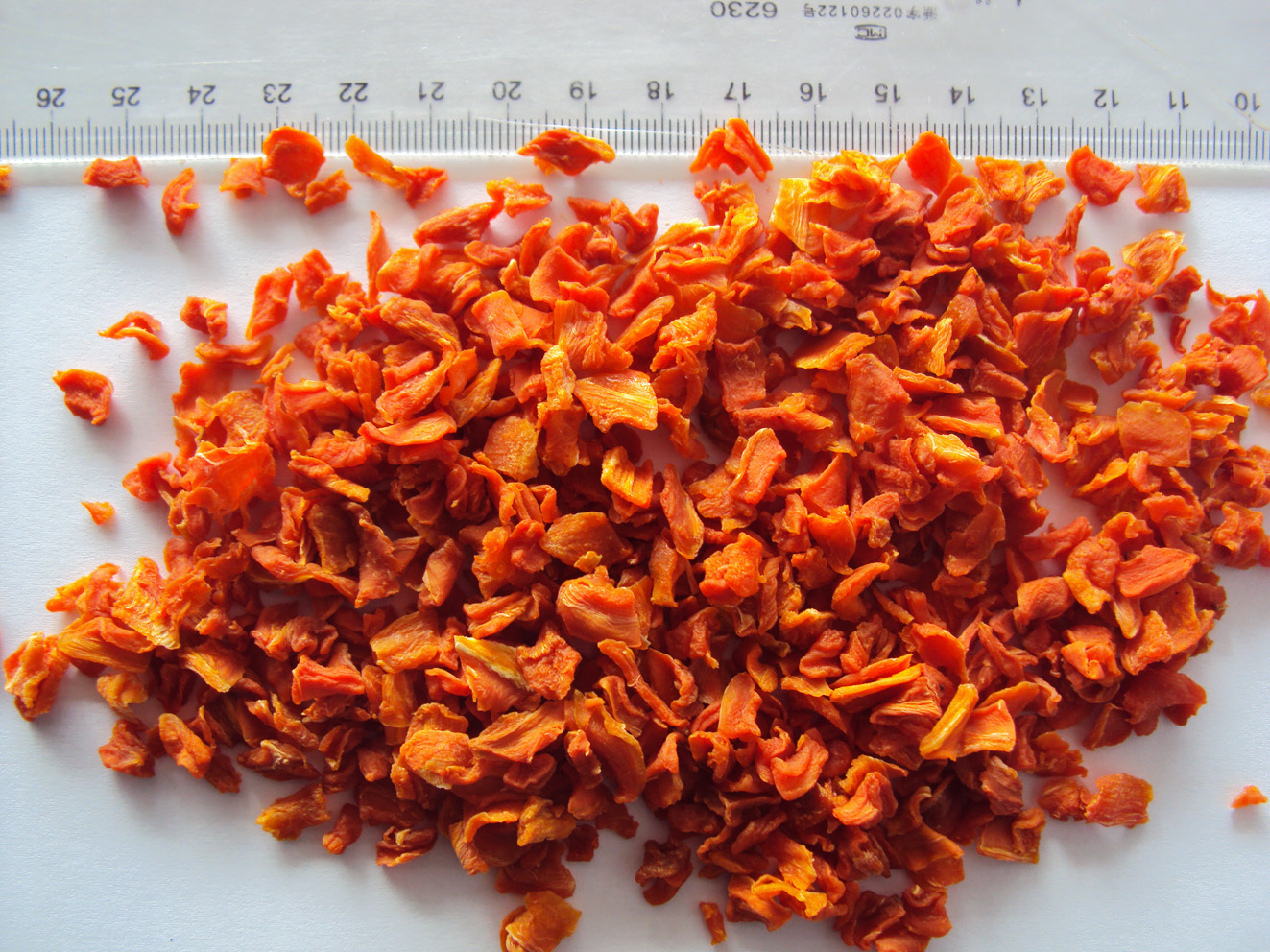 Specifications:

Size: 10*10*3mm;
Moisture: 8% max;
SO2: 30 ppm max;
Sugar: 2% or 8% max;
Packing: in 12.5kg cartons;
Quantity: About 24 Mt/40'FCL.

Our dehydrated carrot flakes are widely consumed by food processing industry in the manufacture of instant vegetable noodles, soups, mixes, snacks and salads. In order to keep nutrients as much as possible, during the dehydrated carrot flakes making process, we adopt the advanced technologies.