Buckwheat is vital ingredients in diets which have been linked to lowered risk of developing high cholesterol and high blood pressure. The whole buckwheat is available throught the year and can be served as an alternative to rica amd millets to make into porridges. Bucketwheat can be used in wheat flour production line to produce high nutrition bucketwheat flour. Place the whole buckwheat in an airtight container and store in a cool dry place.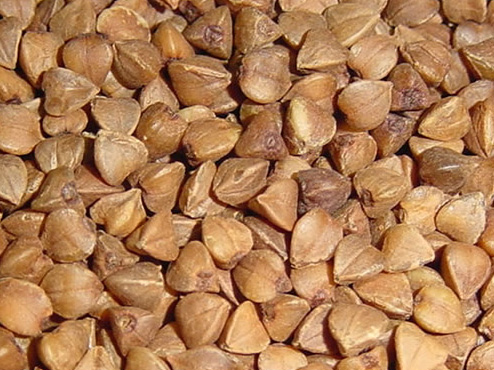 Specifications:
Admixture 1% max;
Moisture 15% max;
Imperfect Grains 3% max;
Packing: in 30 kg kraft bags.
Health Benefits and Nutrition of Buckwheat:
Buckwheat contains the perfect combination of nutrients required for a healthy cardiovascular system.
1,It helps control blood sugar levels and thus lowers the risk of diabetes.
2, It helps lower high cholesterol levels and high blood pressure.
3,Buckwheat helps prevent gallstones.
4,The health promoting potential of buckwheat is higher than that of vegetables and fruits.
5,The plant-lignans present in buckwheat protect us against heart diseases.
6,Postmenopausal women may reap significant cardiovascular benefits from buckwheat.
7,Dietary fiber in buckwheat protects women from breast cancer.
8,The fiber helps improve your digestive health and it helps prevent blood sugar fluctuations.
9,It protects against childhood asthma.
10,Buckwheat lowers your risk of heart failure, obesity and type 2 diabes.